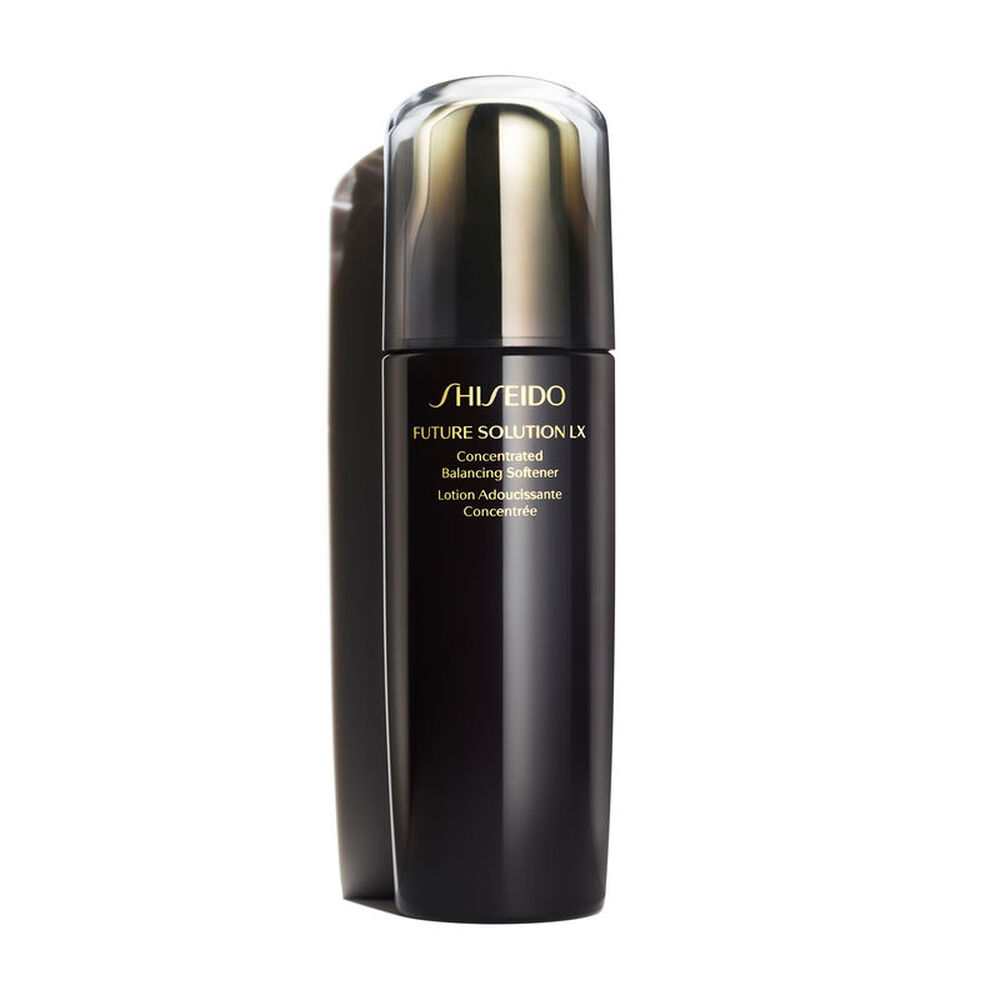 Image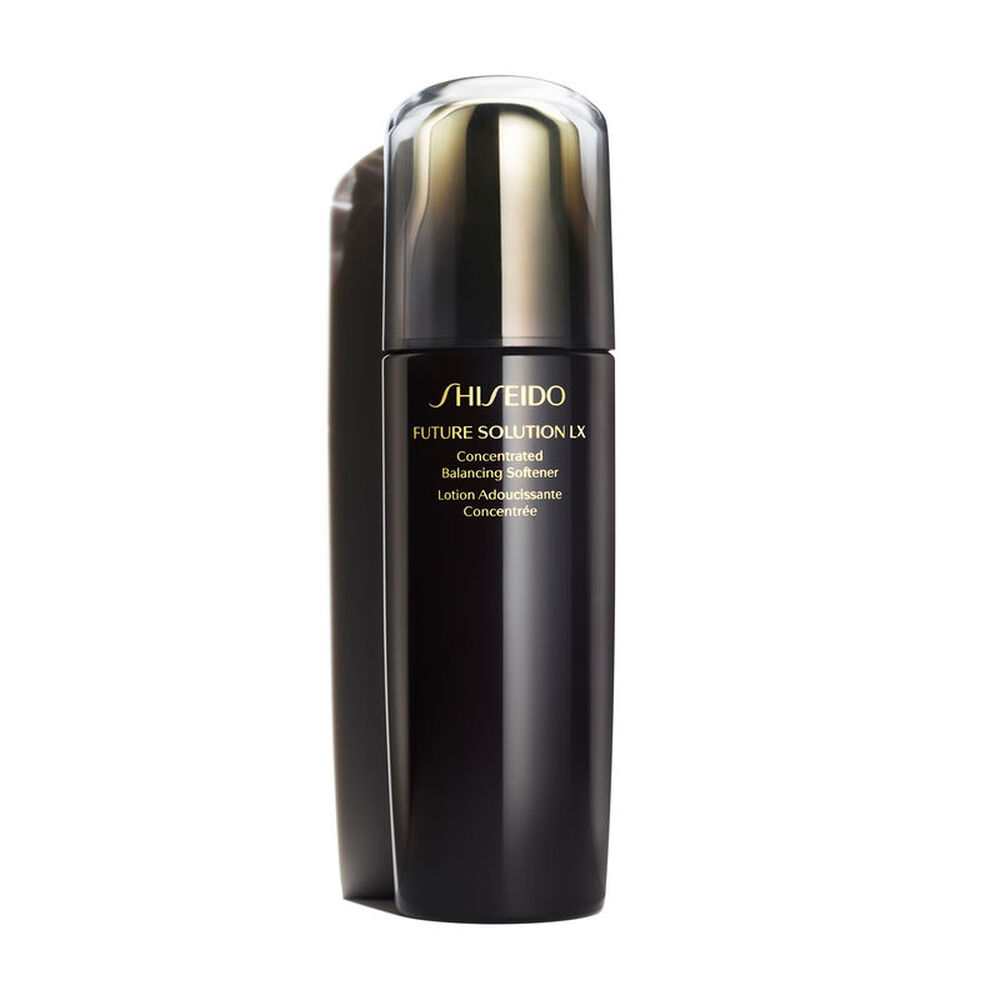 Zoom
Future Solution LX
Concentrated Balancing Softener E
A luxuriously enriched softening lotion that helps renew skin's vitalizing forces

...
and encourages them to thrive. Skin's optimal surface texture is revealed, and a youthful look emerges—bright, continuously smooth, and vibrant from within. ・ Formulated with SHISEIDO's SkingenecellEnmei* to encourage the vitalizing forces that renew beautiful skin from its source.** ・ Uses an innovative approach to target the cause of uneven contours such as thickening and roughness. Refines the skin texture and minimizes visible pores for brighter, smoother skin that radiates a soft glow. - Contains 4MSK and TMG ・ Japanese botanical ingredients Uji Green Tea Extract, Sakura Leaf Extract and Angelica Root Extract help support the regeneration of skin's vitalizing forces.** ・ Infuses rich moisture instantly and maintains it over a prolonged period of time, for undeniably supple skin. * Patented (France, Italy, Germany, Spain, UK, USA, Hong Kong, China, Taiwan, Korea, Japan). ** in vitro test DERMATOLOGIST-TESTED.
More
Details
/en/future-solution-lx-concentrated-balancing-softener-e-1021391630.html
EXPERIENCE A BEAUTY THAT TRANSCENDS TIME
10 YEARS OF THE DEEPEST REVERENCE AND RESPECT.
10 YEARS OF VITALITY BORN OF A JAPANESE TREASURE: THE ENMEI HERB.
10 YEARS OF REINFORCED LONGEVITY, RADIANCE AND RESILIENCE.

Prolong your
luminosity
Restore skin's youthful look. Our best-selling anti-aging skincare collection, Future Solution LX boasts SkingenecellEnmei Complex, a proprietary anti-aging ingredient that encourages the vitalizing forces and slows down the appearance of aging. The result: Smoother, softer, more radiant skin.